Sewing Textblocks for Perks
I've been working to get the perks made for Motoscribendi. I've done production binding for clients for years, but not often for my own projects. Here I am beginning to sew a 6" x 9" textblock, pack sewn on leather thongs.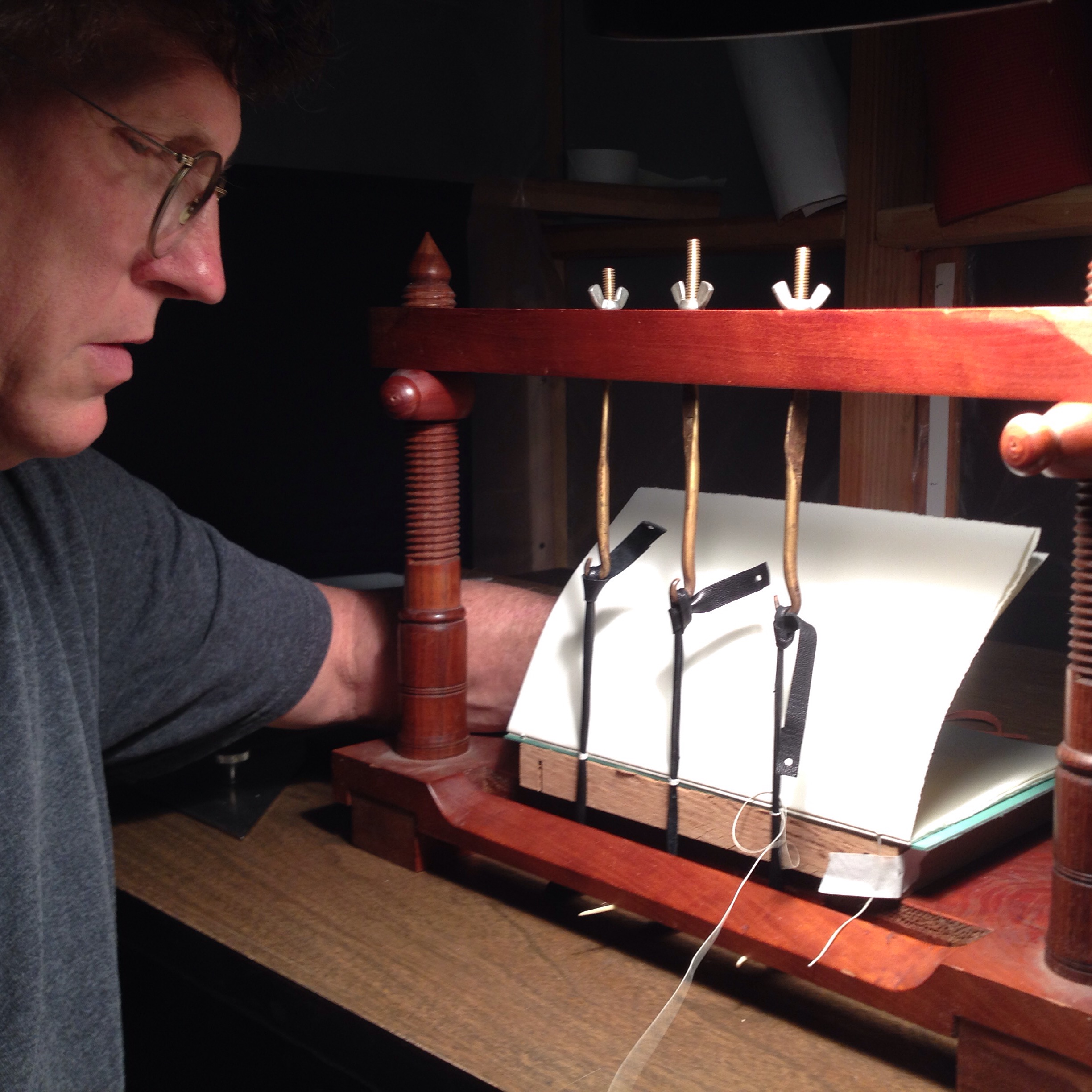 The sewing frame was made for me by Tom Conroy, a Berkeley bookbinder and binding historian. He used a foot-treadle lathe to turn the arms for making the screws. Tom doesn't like power tools.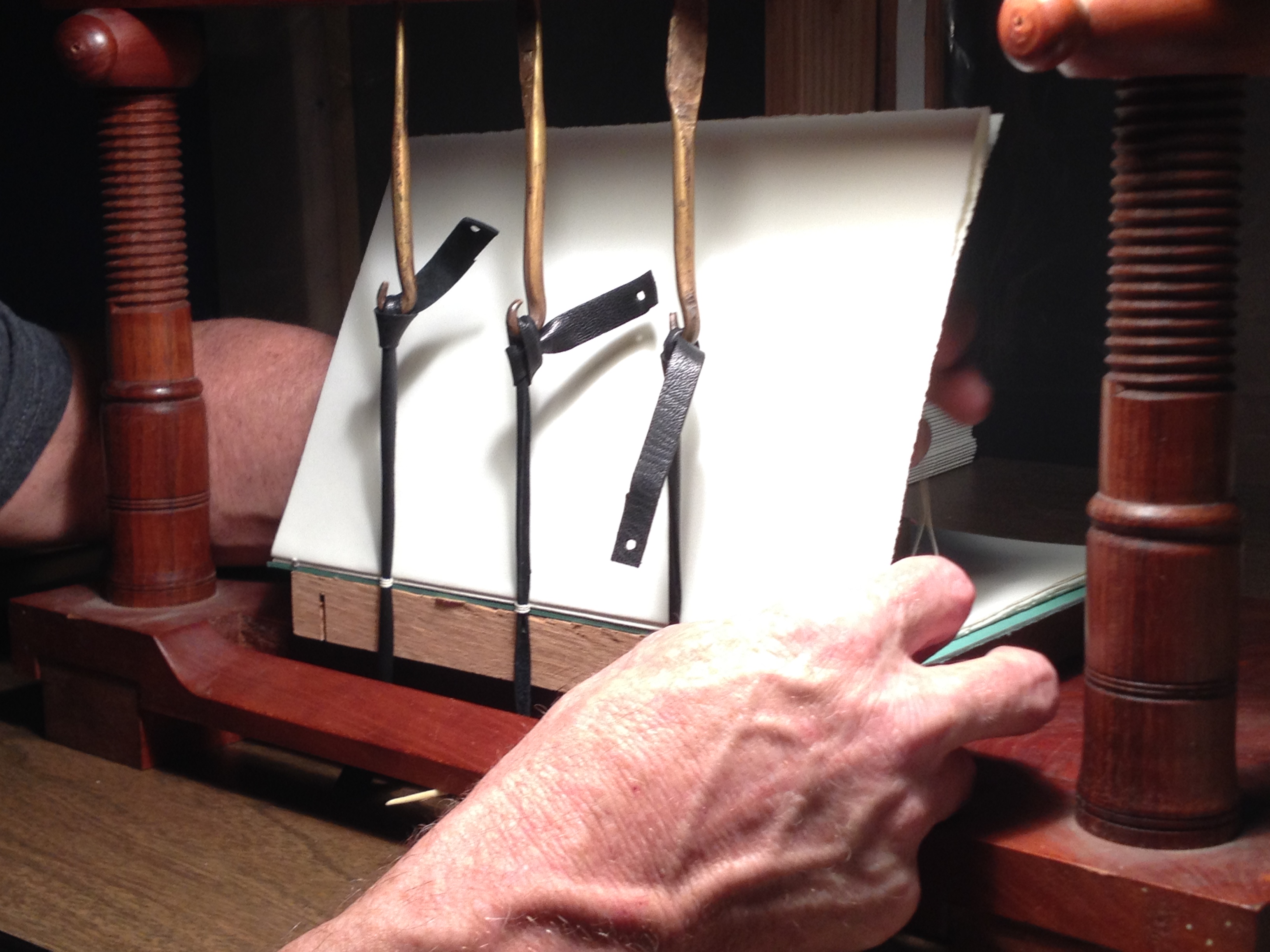 I've offered 5 books at 160 pages - but then I started sewing and they'll end up being 192pages. Oh well, production values are variable when things are handmade.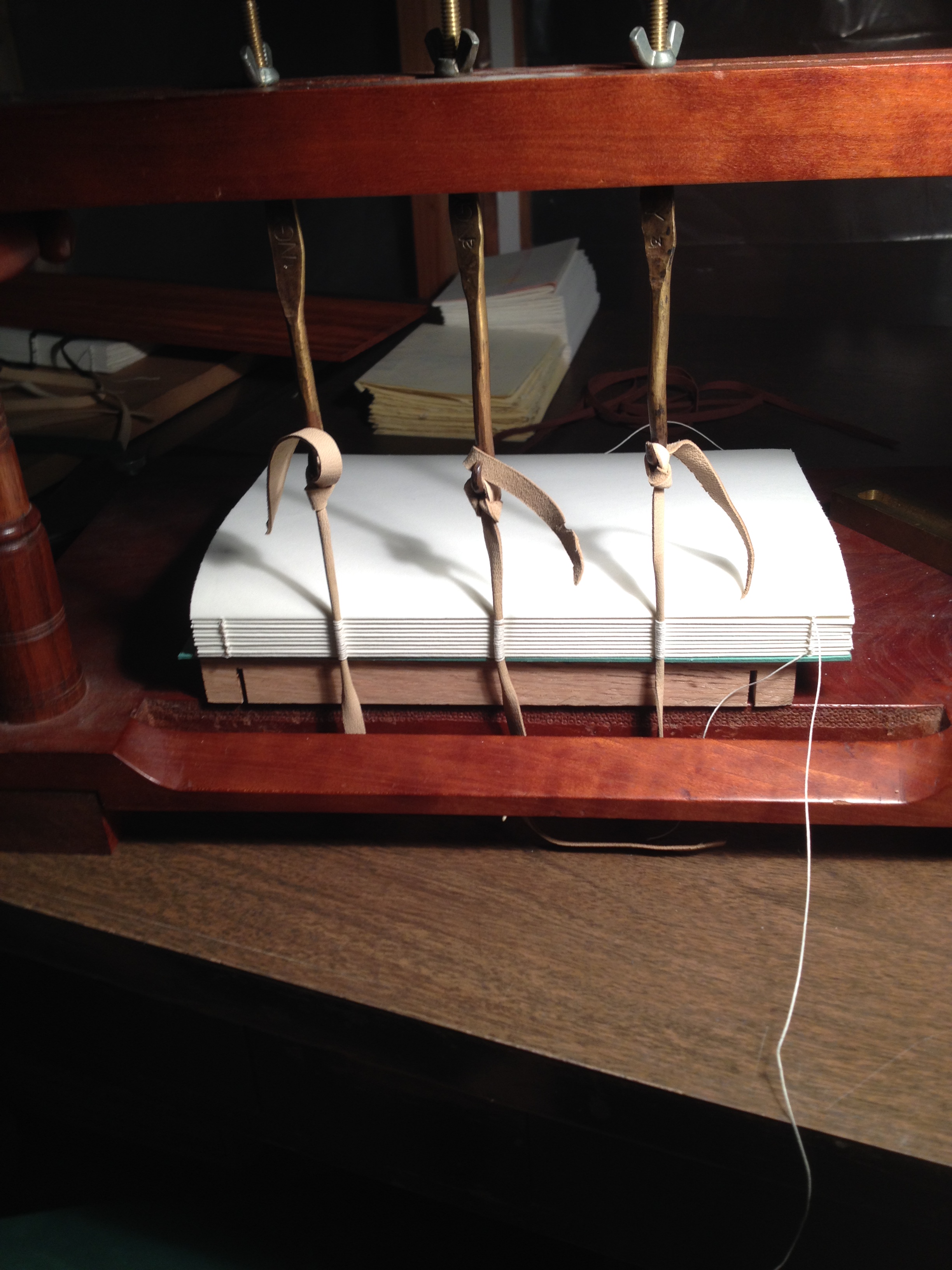 Wood & leather for this book: