Letter News - I Mean Newsletter
I've moved this blog away from WP, and now am using GhostPro (for the tech folk) to host it. As you can see, I've archived my 2015 motorcycle/research trip so you can refresh your memory.  I'll be updating it to conclude the story of the rest of the trip there.

With this new platform, I'll be writing a weekly newsletter that has a few subscription options. The free one will be emailed to you, that you can read here as well. The chickens are tired of all this preparatory stuff, so I'll begin.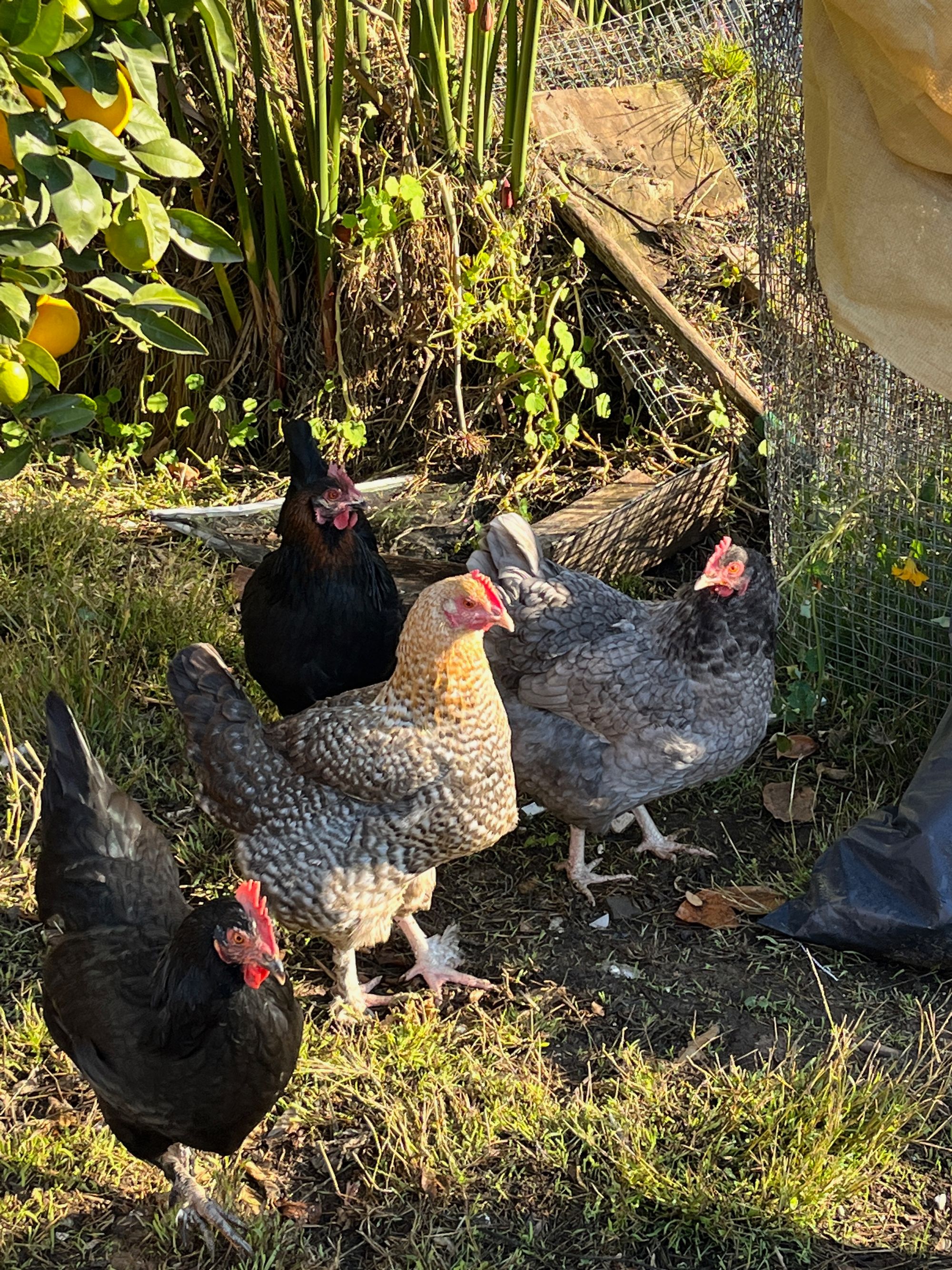 Last week I was at Magnolia Editions helping out in the paper studio. Max Thill and I were cleaning and preparing the Noble and Wood Hollander Beater to make a batch of paper that was made once before.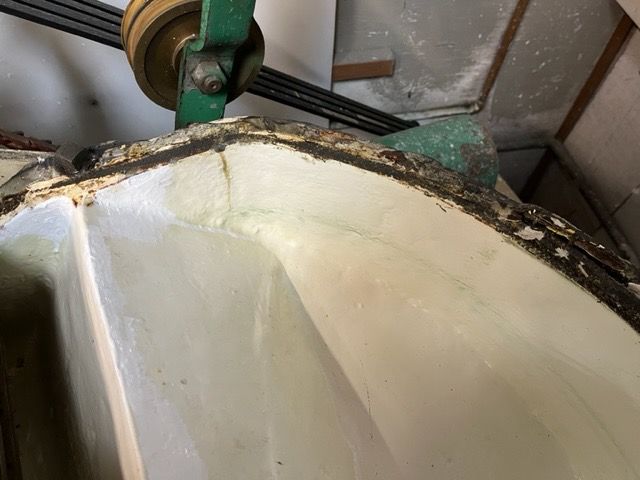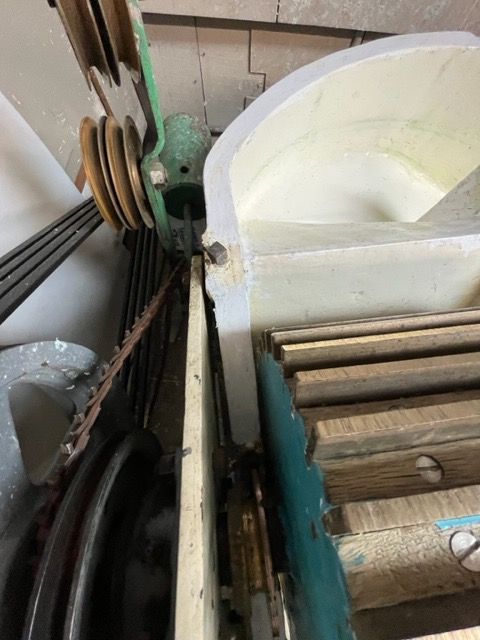 Friday I drove down to Riverside, CA to meet with my buddy, Girard Fox and hang out with him in the pits while he raced his Fox Brothers Racing Harley 45 at the  T.R.O.G. (The Race of Gentlemen) California edition at Flabob Airport. It's a bit of a shift to go from papermaking to vintage motorcycle and hot rod racing.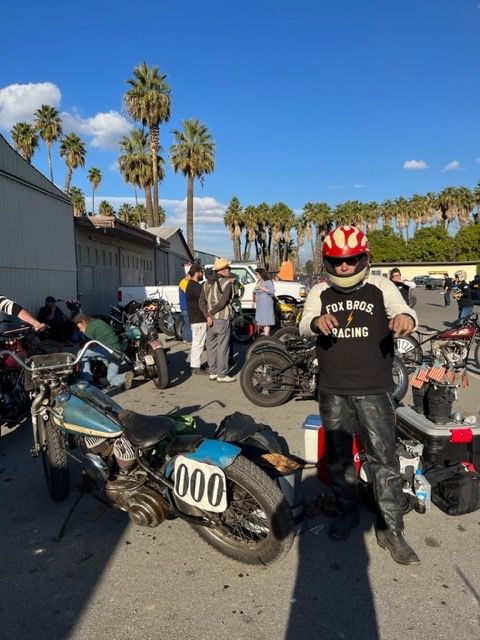 But it was a fun time, and I was struck, yet again, by the number of similarities in those seemingly unrelated worlds. People who are passionate about their interests put a lot of energy into mastering them, and they're a treat to be around. The specifics of the activity will have its own flavor, but a vintage motorcycle racer is not much different than a book person whether they're an artist, librarian, craftsperson, or collector. The verve that these folks display is universal.
Yesterday I spent with my friend Ward Dunham - self described as a Thug Calligrapher and one of the most accomplished Black Letter practitioners, as well as being the foremost authority on what makes Black Letter different than any other style of letterform. (Hint, it's got something to do with the "white" space in the counters and between the letters).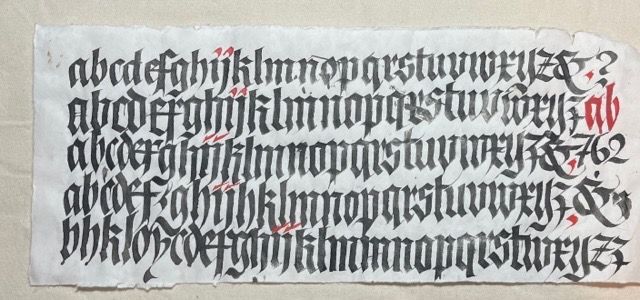 Ward had been practicing on a piece of butcher paper a few months ago, and this was laying on his drawing table. He was kind enough to let me have this very free and lively practice sheet and I look at it almost every day since it sits next to my keyboard.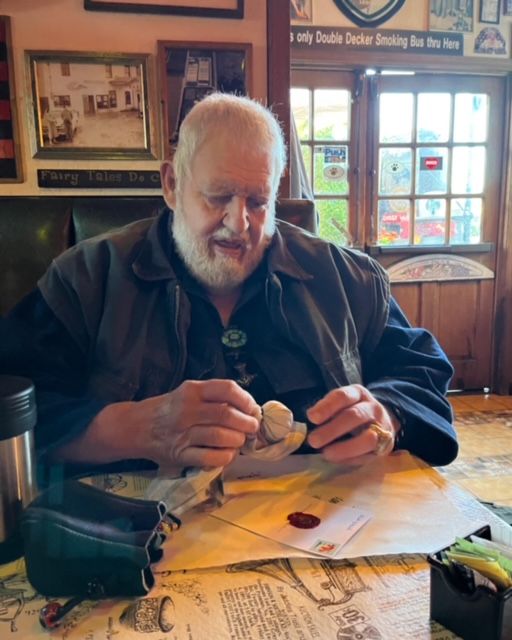 Ward and I met for lunch yesterday at Cameron's Pub in Half Moon Bay where we told stories and sent postcards, something I'm fortunate enough to do fairly frequently.
I'll be beating linen half-stuff this weekend at my house, in anticipation of making a batch of Seavy penmanship watermark paper. I think I've got everything I need to make a good production run so that I can prepare a couple hundred sheets for inclusion into the upcoming Papermakers Tears, Volume 2, from The Legacy Press in the late winter, 2023. I've got a chapter in this book, and I'm providing a sheet of paper in each copy of the first edition.

This is just a preview of what will be coming in the future. If you're into longer pieces about how historic communication technologies leave their mark (yes, there will be puns & plays on words!) on later technologies, I invite you to stick around for more.