Motoscribendi: 1 Man, 1 Motorcycle & 14 Libraries launched on Indiegogo
My Indiegogo Motoscribendi campaign is now up. I've made a video describing the kinds of things I'll be looking at. I volunteered at this week's conference of the Rare Books and Manuscripts Section (RBMS) of the Association of College and Research Libraries (ACRL). Hosted in Oakland and on the campus of UC Berkeley's libraries, hundreds of librarians came together to discuss the challenges and opportunities of libraries in the digital era. It was a good time meeting up with a few old friends and meeting new colleagues from around the country.
When I wasn't helping out, I was in my shop working on the video and cutting a woodblock logo for the project.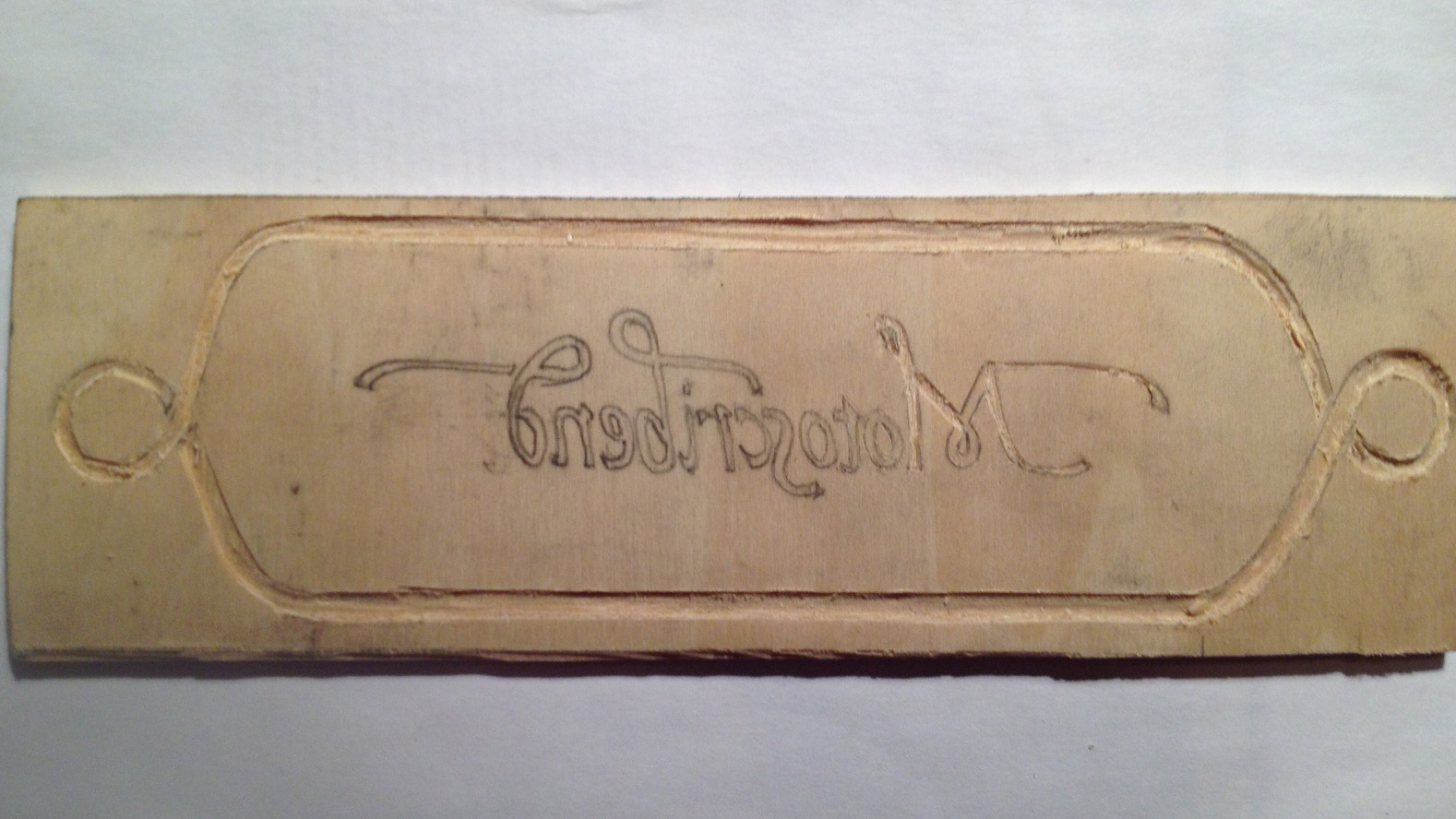 The excitement of cutting letters in wood continues to grab me. Taking a letterform and rendering it in relief in wood is physically demanding and challenging. The resultant printed image transforms the scribal experience.
I'll have more images of writing books and my own woodcuts posted in a day or two.