I've stopped overnight in Santa Fe, NM at my brother Jamie's house. The 1,300 mile ride has been enjoyable, and I'm only a day or two behind in getting to my first library destination, the Harry Ransom Center in Austin, TX.
Writing manuals not only taught stroke sequence, or ductus, they also taught how to cut and hold the quill pen. Various feathers have been used but goose and turkey quills are commonly used today. The primary flight feather is considered the best quill to use for writing.
One of the things I like about calligraphy is that the tools are simple, fairly small and light-weight and can be handled easily. I prepared for my trip by cutting the feathers off a number of turkey quills. I've packed two different quill knives, some ink and gouache so that I can demonstrate along the way. I hope to demonstrate quill cutting and talk about these books as I ride to institutions with writing manuals.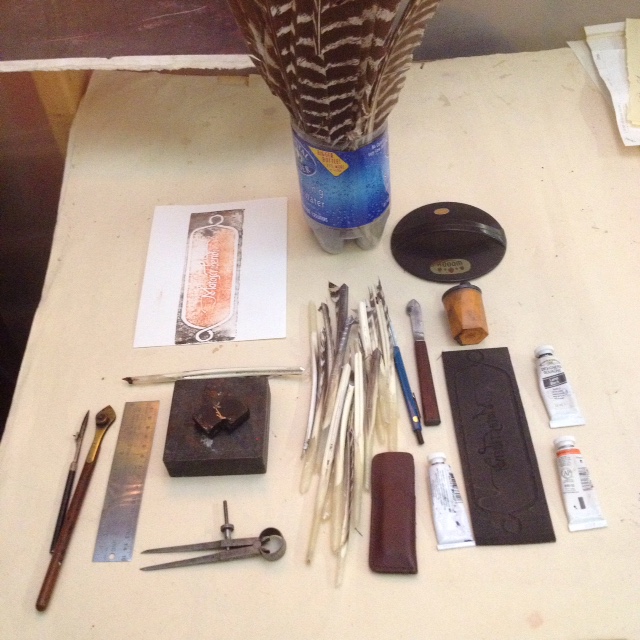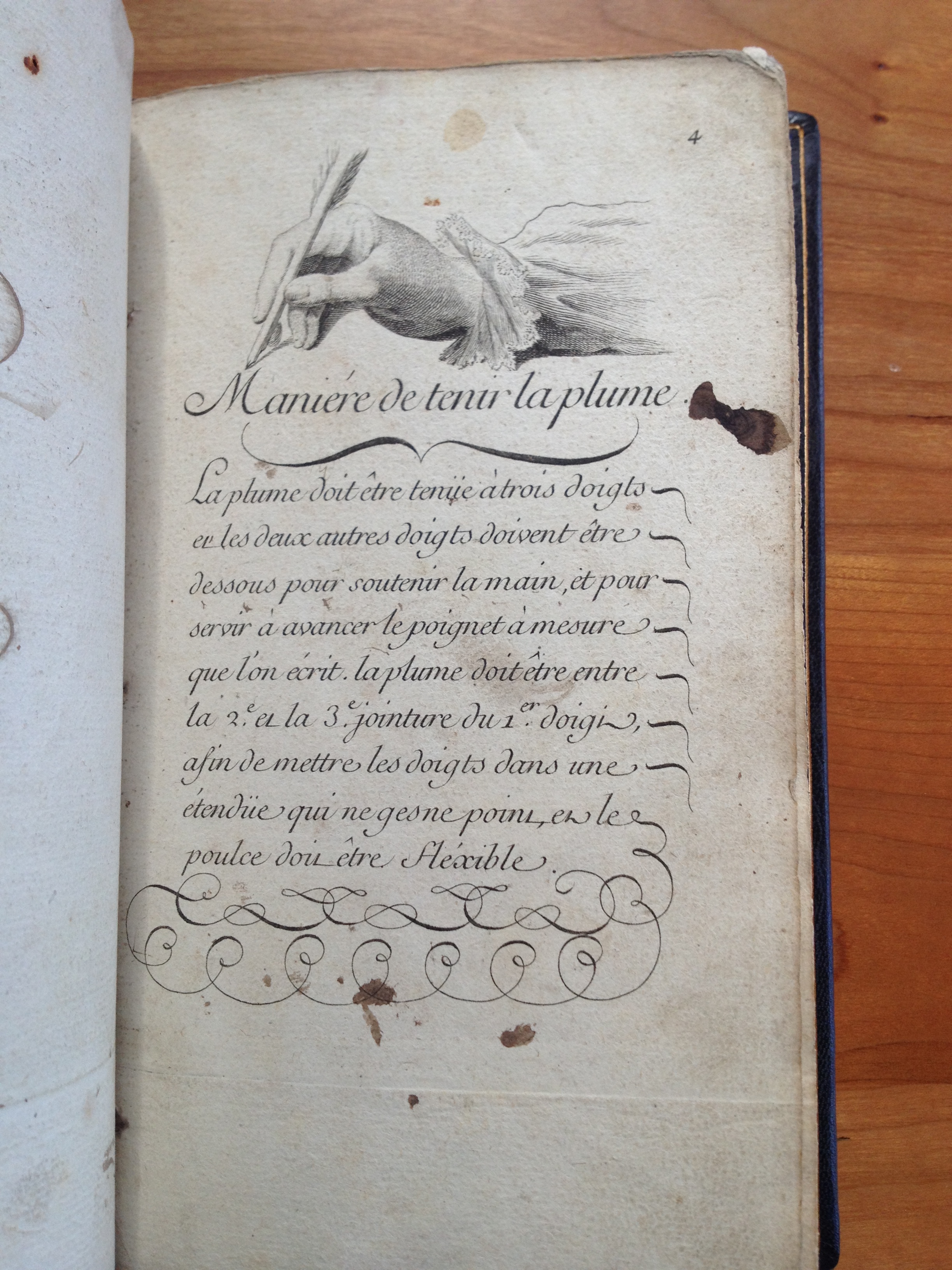 The Harry Ransom Center acquired the Marzoli collection of written manuals in 1962. Her catalog of seventy-two writing books will aid in my research. I will also spend time with the Beaufoy collection of writing manuals that have been disbound and mounted scrapbook-style in large 19th century tooled bindings. There promise to be many discoveries in these 7 volumes which house about 50 books.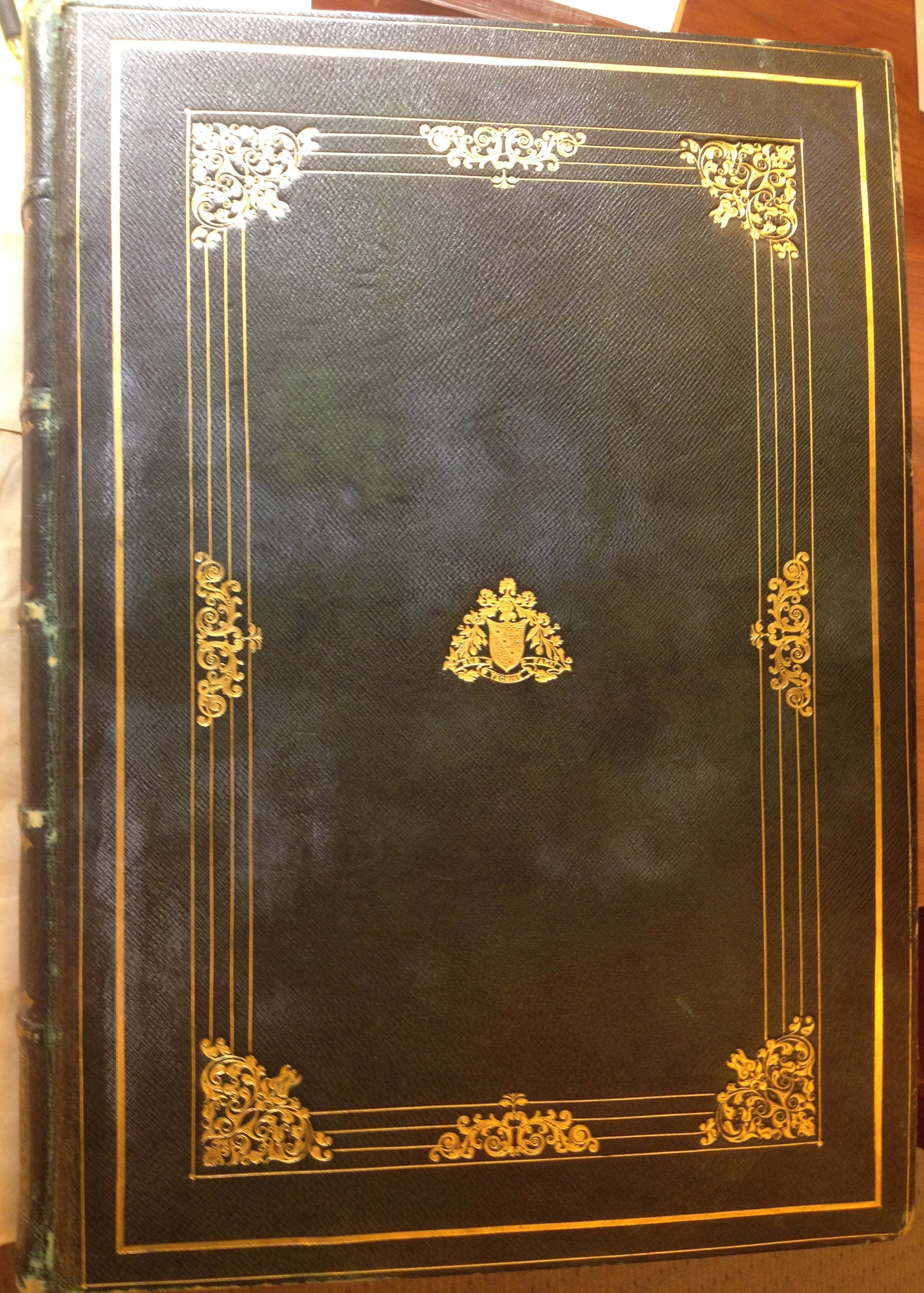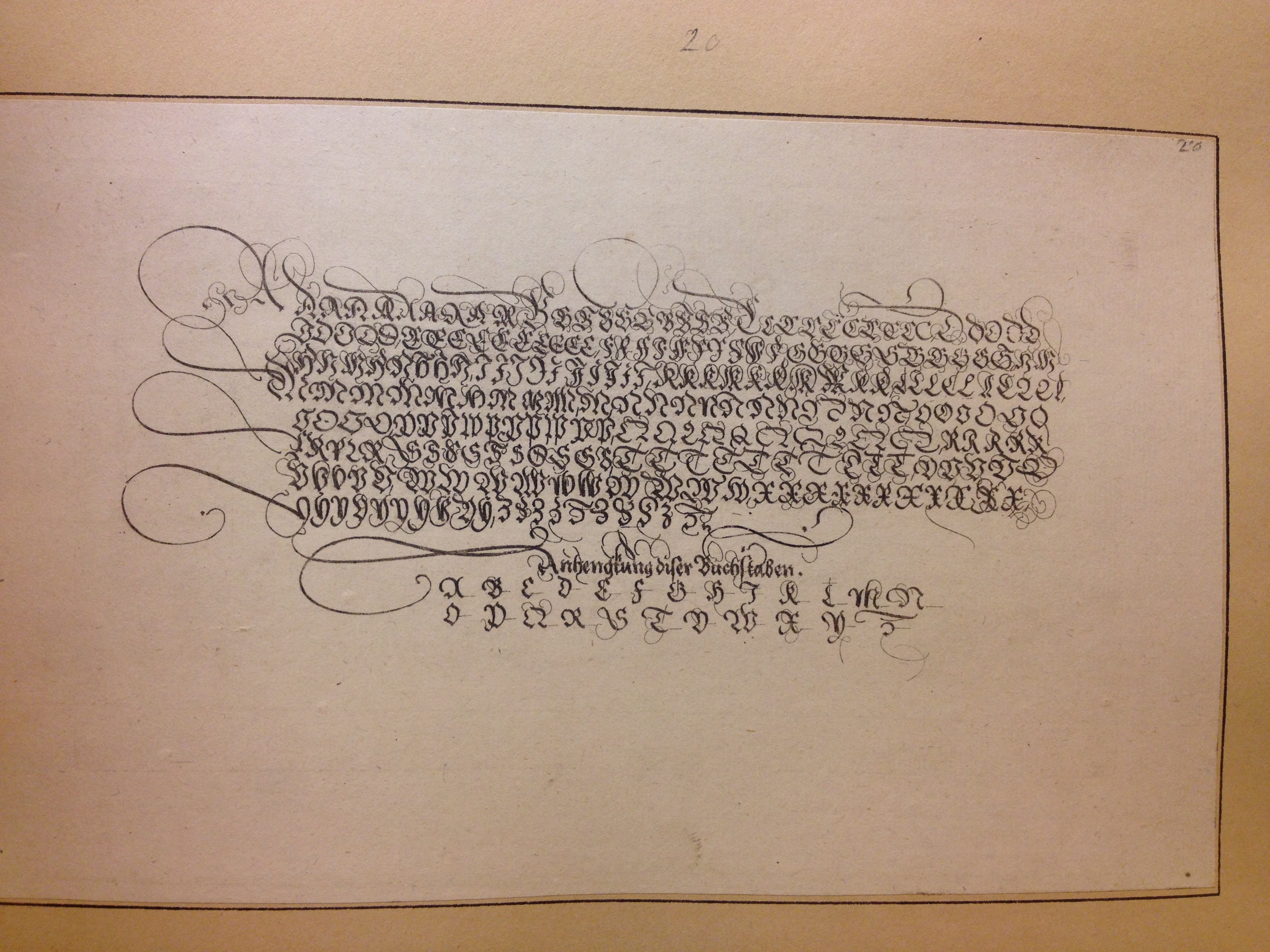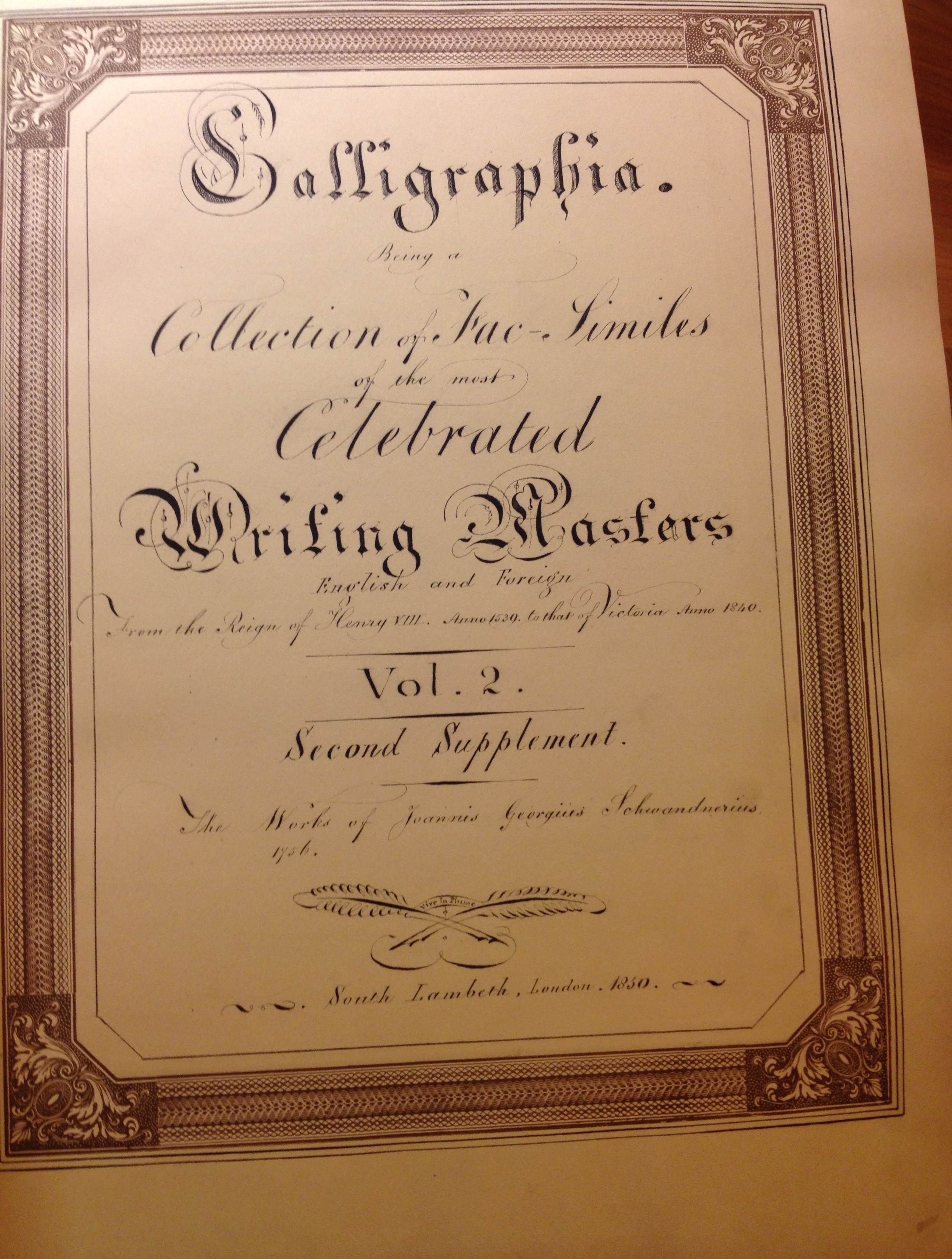 Both the Beaufoy and Marzoli collections illustrate how traveling to an institution and talking with librarians aid an online census for these books. Neither of these two collections are cataloged with full information. Rich Orem was instructive in pointing out things about each that weren't in the catalog.
Reviewing the books I've seen, the Marzoli catalog as well as the scholarly papers held with these materials will give me my first chance to develop a dialog and working procedure that I can take to other institutions.